Easily present multiple offers to your clients.
No more spreadsheets, printouts, calculators, PowerPoints, or forms. Compare & share all options with one easy click.
Sign up for free
Don't just be an agent,
Be their Gyde.
WyzeGyde helps real estate agents turn themselves into home-selling innovators with modern, digital tools they need to build their own sales empire.
Capture.
As a real estate leader, you need flexible Landing Pages to capture leads and opportunities. We made sure ours are push-button-ready for you to launch.
Manage.
Digital and remote collection of property information is essential for modern agents. Our Property Gyde unlocks discovery via forms, video chat, or phone.
Clarify.
Smart agents know sellers want to understand all their options. We built an intelligent framework for you to clarify what's best with confidence.
Become an agent of the future
Use our powerful and easy-to-use software to empower yourself and become a Gyde for your clients.
Lead with strategy.
Present all options to the seller and strategically analyze the pros & cons.
Any market
Any scenario
Optional Offer Fetch, where our concierge will submit the property to multiple iBuyers and our internal Certified Cash Buyer network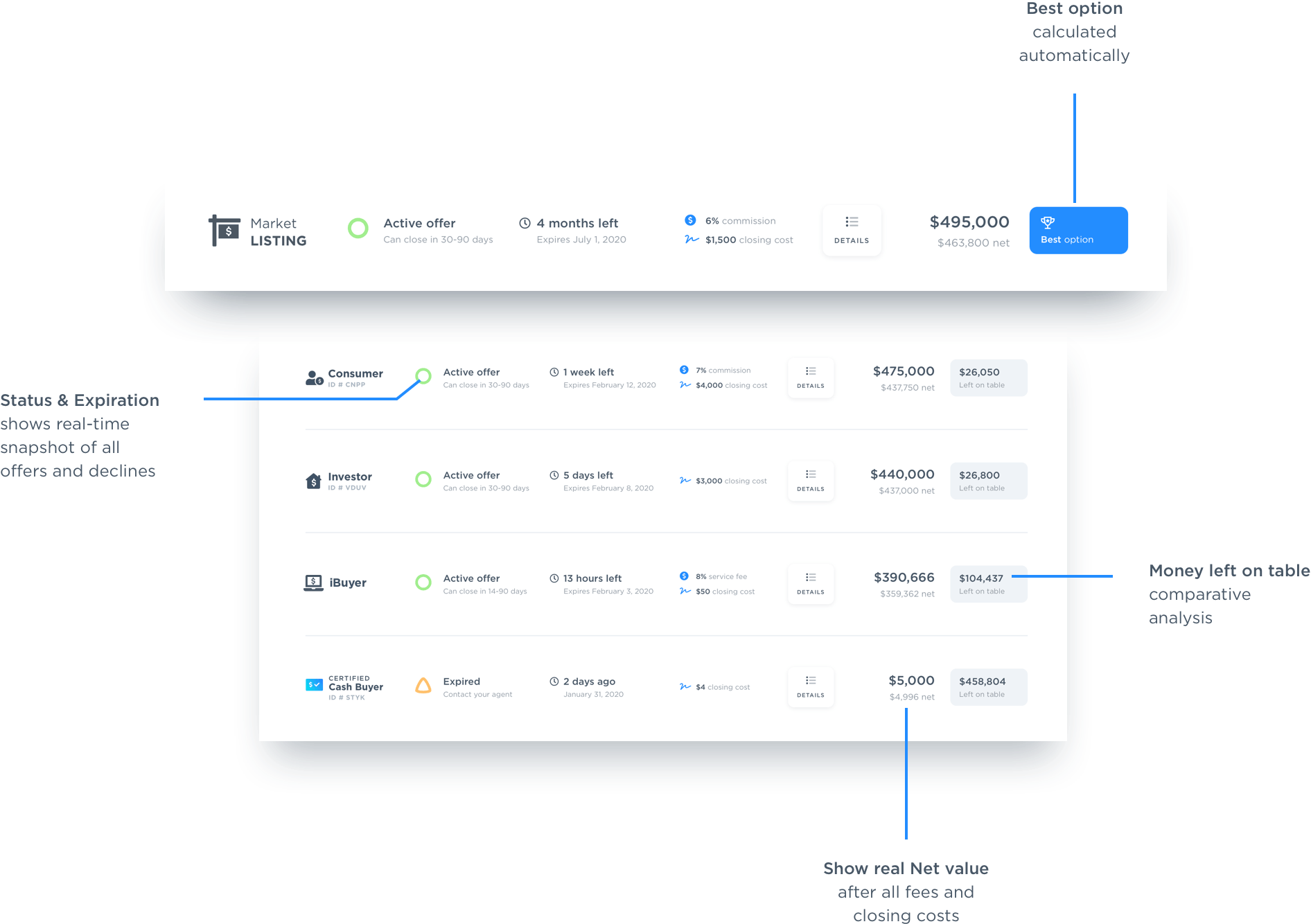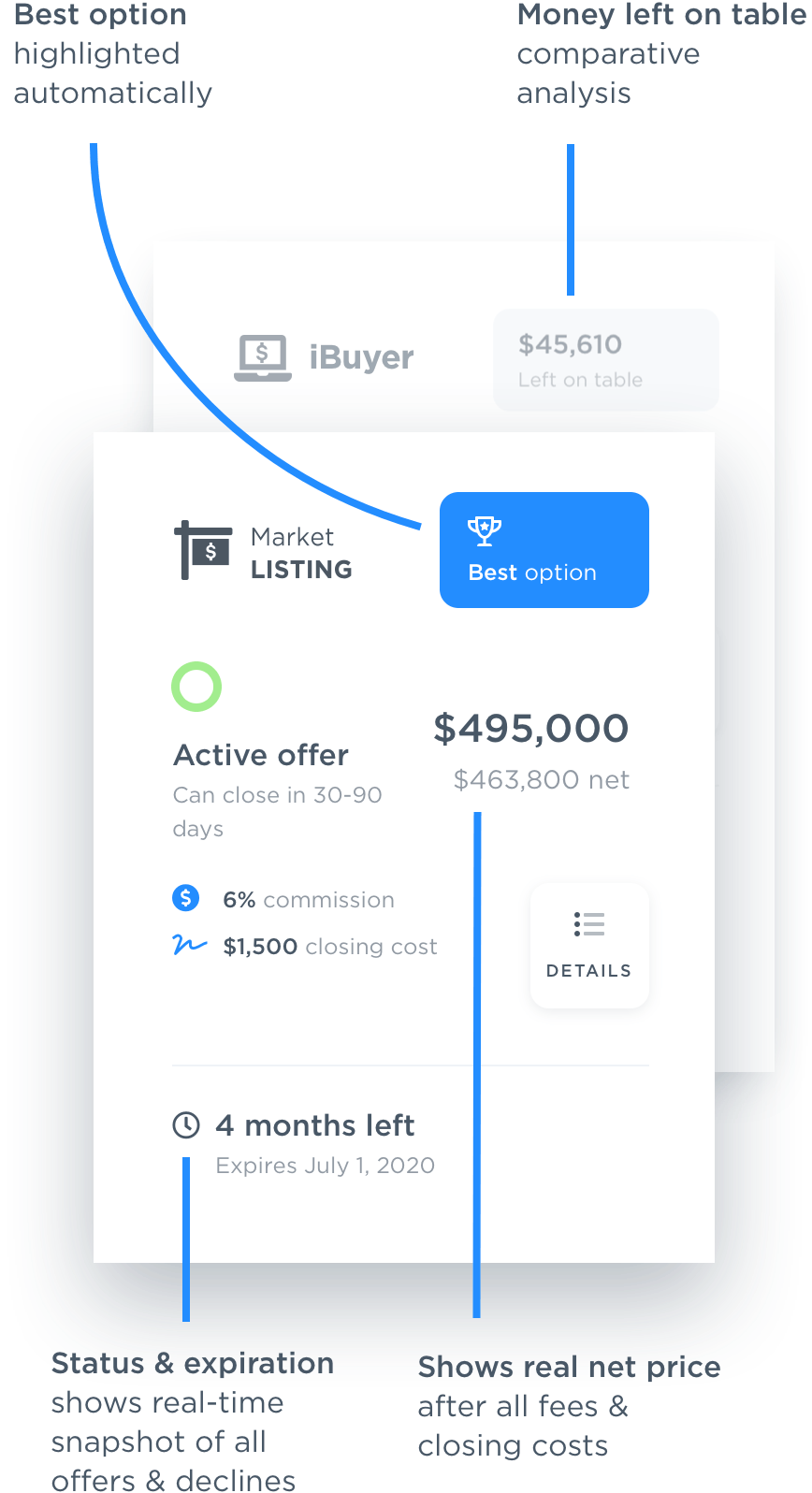 Clarify options with confidence.
Collect offers from iBuyers and add your own broker, investor, or consumer offers to one convenient, simple, place. Let the Net Sheet do the work for you. Deliver clear choices for the Seller to choose what is best.
Present & compare all options.
iBuyers
Add offers from leading iBuyers in your area.
Investors
Add offers from investors in your network.
Consumers
Add direct consumer offers to compare.
Brokers
Add offers from your broker's program.
Certified Cash Buyers
Get offers from our certified cash buyers.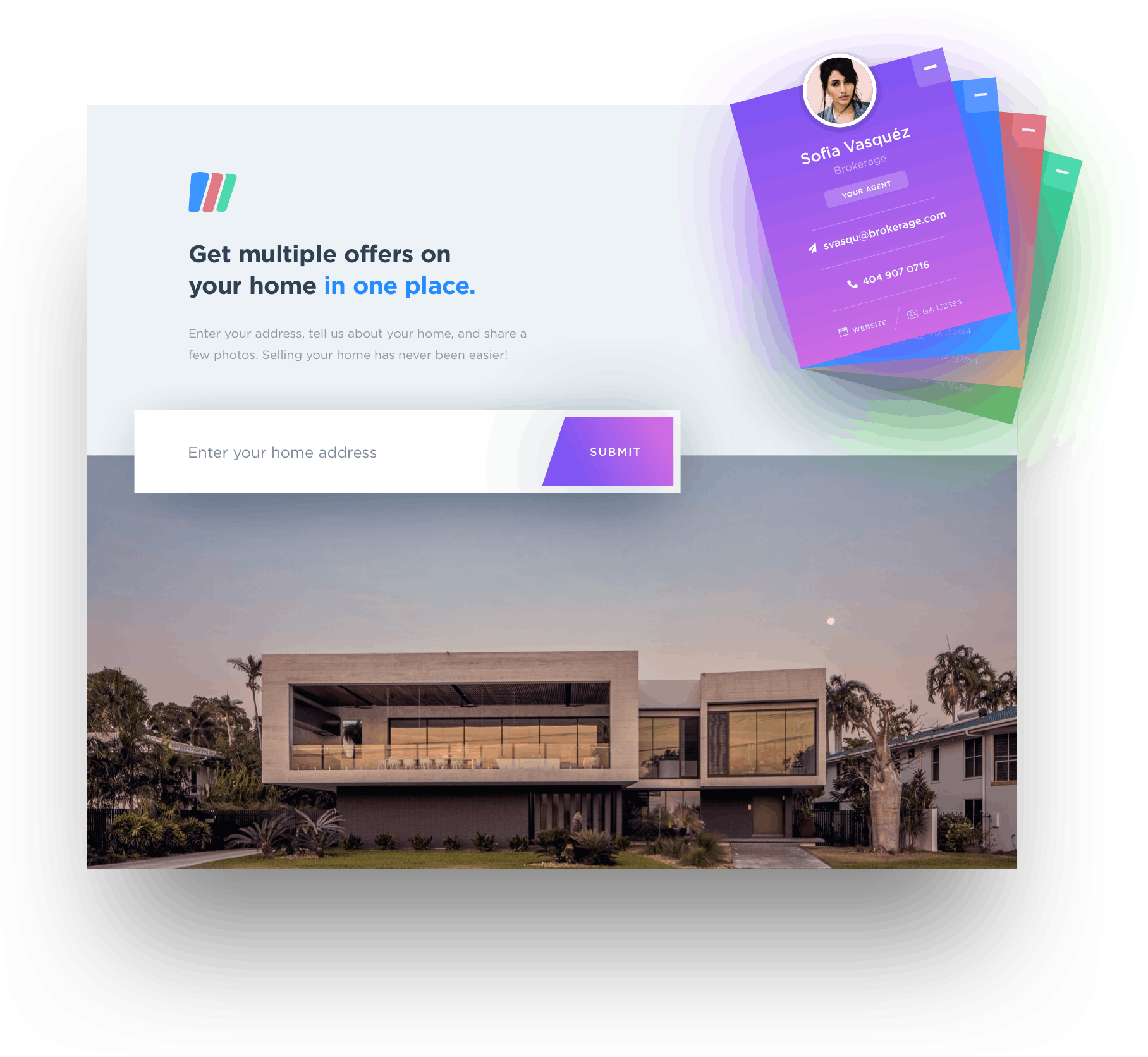 Agents, take the lead
Real estate landing pages optimized to capture seller leads. For example, customize a landing page to quickly capture home valuation requests, and have another one that enables our robust instant offer platform.
CRM integration
Never miss a new opportunity. Auto-sync leads using your CRM email address.
Calls-to-action
Engage your potential leads with customizable calls to action for each page.
Analytics
Track how your landing pages are doing with Google Analytics and Facebook Pixel.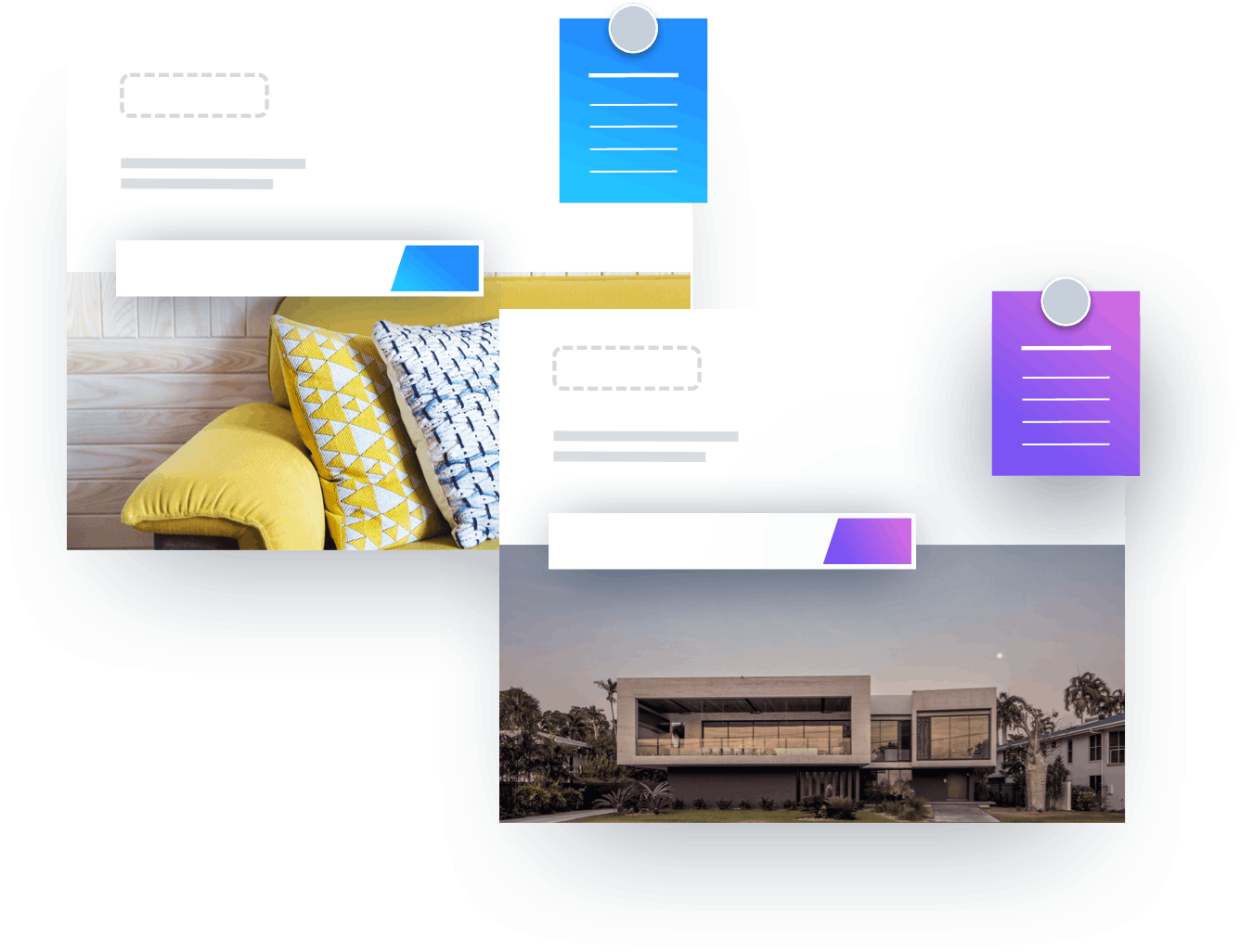 Customizable seller experience
As an agent, you spend a lot of time to make yourself stand out among the rest. That's why we've built powerful and beautiful customization features into WyzeGyde, so your consumer landing page looks just as good as you!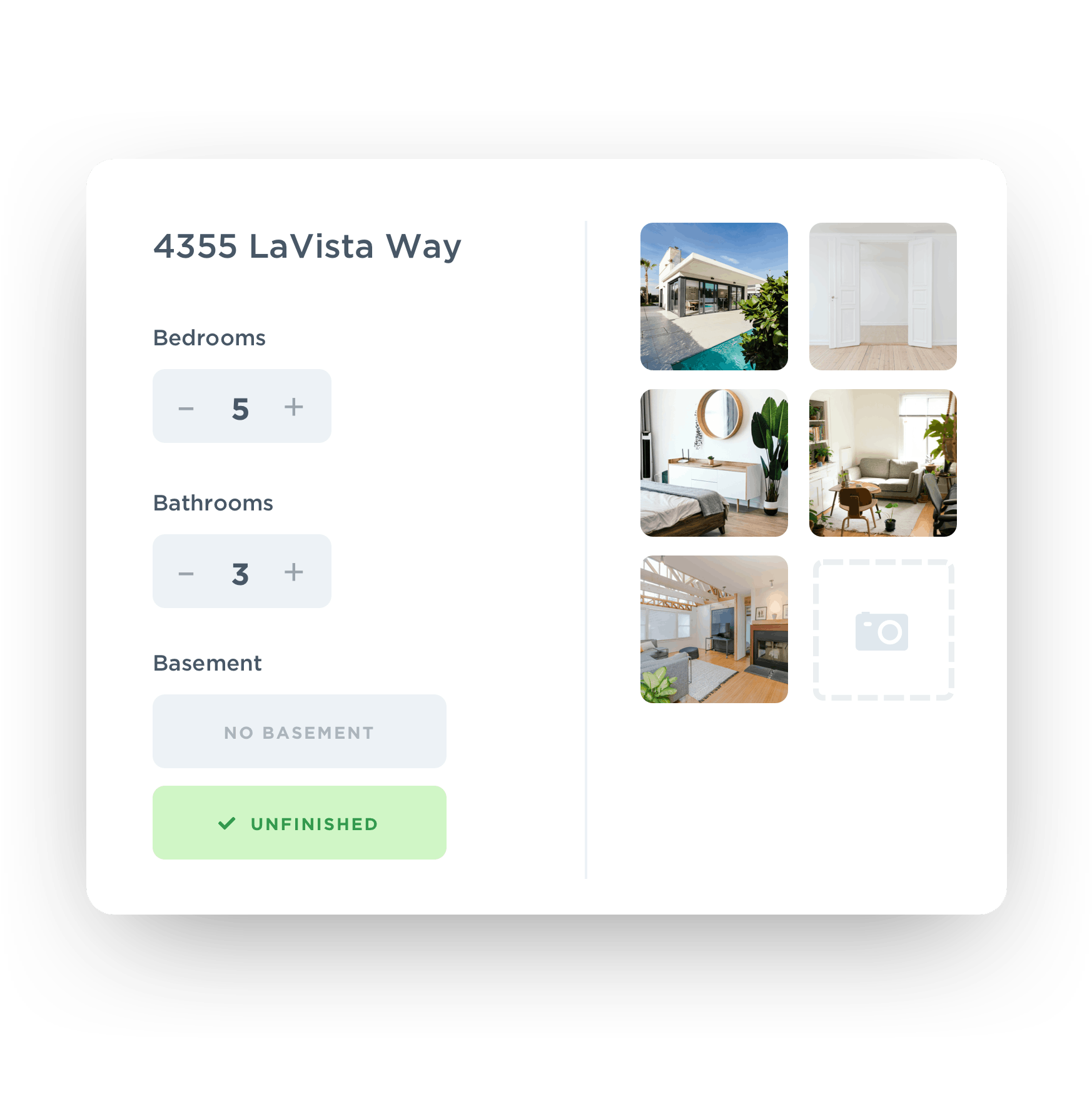 Remote discovery process
Collect features & condition details as well as property photos. Edit home details, add photos later, and share it with a potential buyer!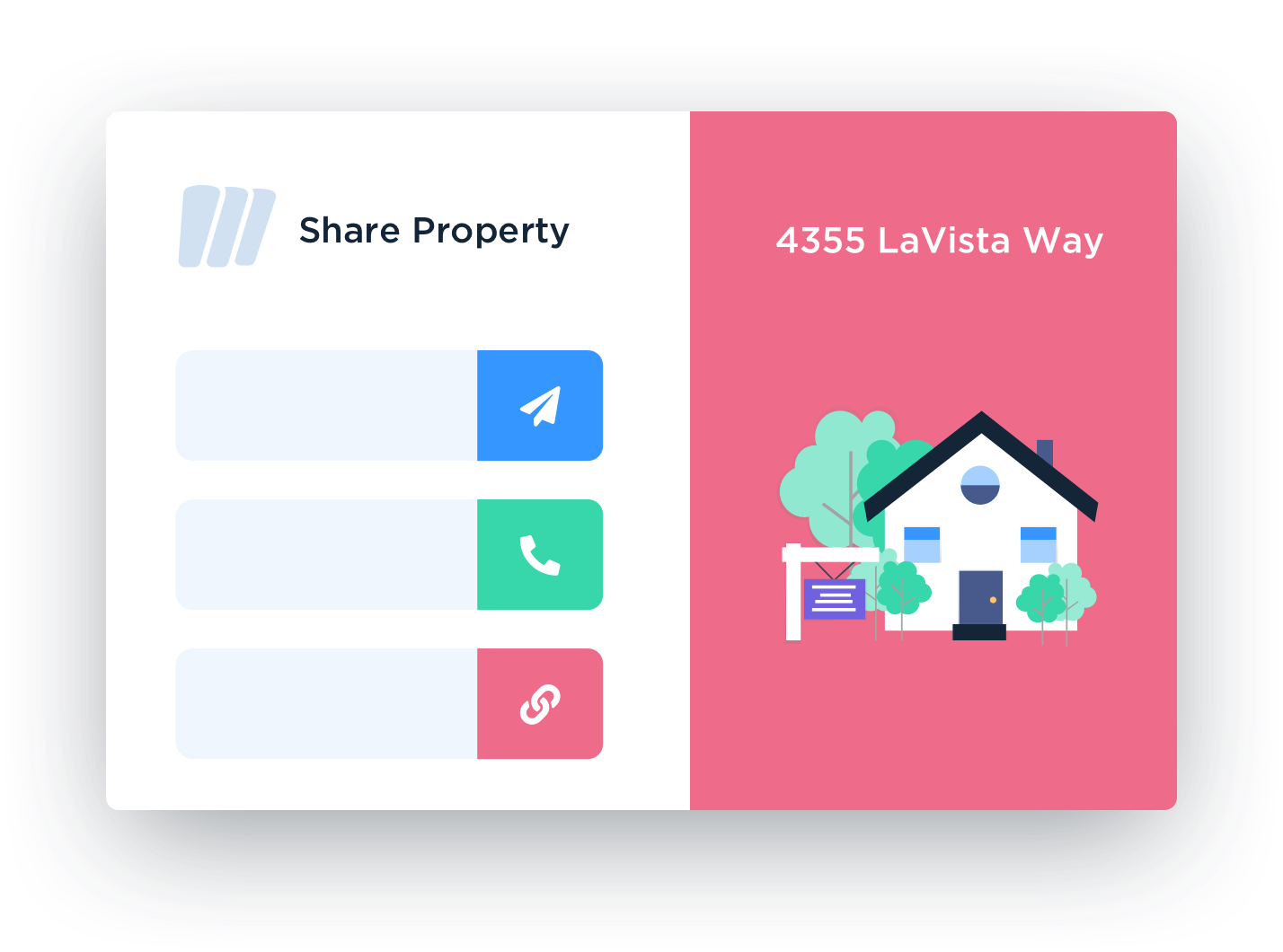 Sharing is caring
Generate a unique, sharable link to property details to email or text to potential clients . Your shared links always stay updated with the latest information.
Start your journey today!